Volvo service is crucial to getting the most miles possible out of your vehicle. In addition to expanding the car's overall life span, it preserves individual components, saving you money on repairs or premature replacements. When your car is running at its best, it keeps your family safer on the road because it responds to your commands more easily. It's also more fuel-efficient. Learn specifics about what we can do for your car below.
Volvo Oil Change & Volvo Tire Service in Lexington, KY
---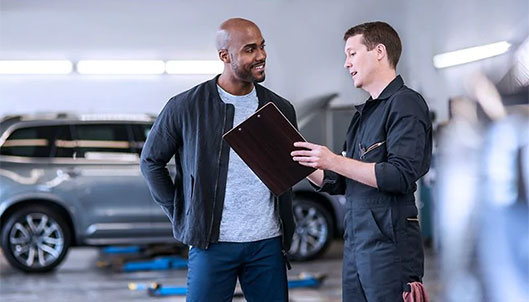 Many Volvo vehicles will need a synthetic oil change every six months or so. This Volvo service involves removing expired engine oil and replacing it with new oil that can more easily lubricate your system's moving parts, prevent overheating, and move sludge toward the filtering system. However, watch out for the following signs you need a Volvo oil change early:
Your "check engine" or "oil change" light is on
There are knocking sounds from the engine
You notice exhaust smoke or burning smells
Your car isn't performing as well as normal
Your oil levels are too low
The oil is dark, burned-looking, or gritty
If there is one thing that's important for you to do for your vehicle, routine oil changes are it.
Meanwhile, your tires will need several services regularly to help them combat the wear they receive from regular contact with the roads in Lexington, KY. Check your owner's manual for advice on how often to get:
Tire rotations: Switching the position of your tires so that the front-left one might become your back-right one, for example
Tire balancing: Adding small weights to the tires to make up for uneven weight distribution around the circumference of each
Wheel alignment: Fixing your suspension system so that your tires are angled correctly against the road
New tires: You tend to need these every 50,000 to 75,000 miles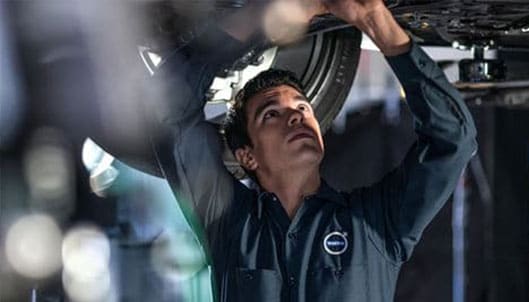 The purpose of most of these Volvo service tasks is to stop you from driving on tires that are too worn since the loss of traction can cost you control on the road. Unevenly worn tires or those not maintained at the correct psi are also subject to blowouts, so inspect your tires regularly to determine if Volvo tire repair is needed. Treads should be 3/32" at a minimum and typically kept at a pressure between 32 and 35 psi.
Volvo Brake & Volvo Battery Service
---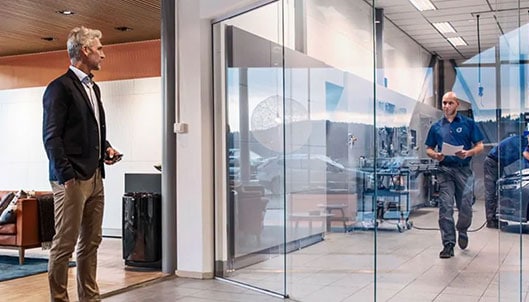 You should also seek regular Volvo service for your brakes. Brake pads that are running too thin will cause:
Your car to take more time to stop than normal
Squealing or clicking noises when you press the brake pedal
Car vibrations while braking
The car to veer to one side or another when you're trying to brake straight
We perform efficient Volvo brake replacement to make sure your car doesn't operate with a mind of its own in a dangerous situation.
Your battery has a much longer expected life span. However, you are still likely to need Volvo battery replacement every three to five years. Look out for the following signs that trouble is brewing:
Problems with flickering or dim lights
Other electrical malfunctions, such as with your radio or power locks
Difficulty starting the engine
A smell like rotten eggs or a misshapen battery case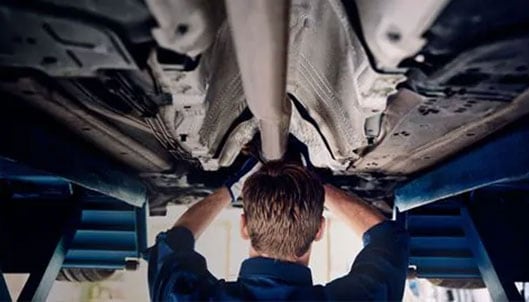 In some cases, the issue can be solved by charging the battery or cleaning the terminals. However, it's better to stop by our Volvo service center for a jump-start or battery service and prevent the problem from accelerating than to ignore the need for Volvo battery replacement and risk being stranded.
Schedule an Appointment at Our Volvo Service Center in Lexington, KY
Whether you need a Volvo oil change or Volvo brake replacement, you can trust our team. Our goal is not just to look after cars but also to look after people. That's why we perform our services efficiently but thoroughly to keep you and your family as safe on the road as we can. If you want to schedule Volvo service or ask questions about vehicle maintenance, call us or create your account on our website today. We'll get you set up for Volvo tire repair or headlight cleaning in no time.
Our Auto Repair services near Louisville, KY:
Your privacy is important to us.
Quantrell Volvo Cars takes your privacy seriously and does not rent or sell your personal information to third parties without your consent. Read our privacy policy.
Hours
Monday

8:00AM-6:00PM

Tuesday

8:00AM-6:00PM

Wednesday

8:00AM-6:00PM

Thursday

8:00AM-6:00PM

Friday

8:00AM-6:00PM

Saturday

8:00AM-5:00PM

Sunday

Closed
Make an Inquiry
* Indicates a required field