If you've been searching the web for top-notch "Volvo service near me," we have got your back. Our auto repair shop near Louisville has all of the top-of-the-line equipment and parts to service your car properly. Our mechanics have years of experience, knowledge, and expertise to help you handle any maintenance or repairs your vehicle may need. Bring your vehicle to our auto repair shop for a superior experience. We will get the job done right efficiently and get you out of our Volvo service center as quickly as possible so that you can enjoy the rest of your day.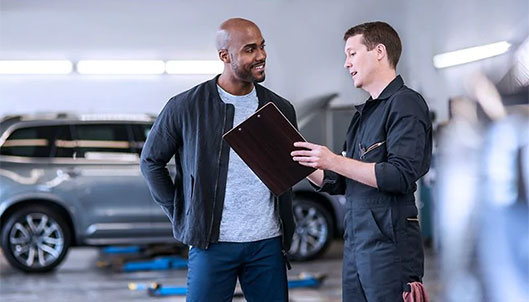 Why You Should Choose Our Volvo Service Center
You could go to a quick repair shop. But then you run the risk of voiding your warranty, getting aftermarket parts, or having parts installed improperly. Don't suffer that hassle. Go with an auto repair shop that has factory-trained technicians who respect your vehicle and your time. We even offer Volvo pickup and delivery to make your service appointment as convenient as possible. We will come to you, pick up your vehicle, drop off a loaner, and bring yours back to you as soon as she is back in great shape. That's the convenience and superior service you deserve. If you decide to drive your car to our dealership, we will do our best to get your vehicle serviced in an efficient manner. In the meantime, you can wait in our beautiful showroom, which has comfortable seating, while we work on your vehicle.
Oil Change Service & Tire Service Near Louisville 
These are two of the most important maintenance intervals you will want to keep up with on your Volvo vehicle. If you want a Volvo service center with OEM-approved oil that can get you in and out quickly, our shop near Louisville is the place to be. We even have service coupons to help you pay for the cost!
When it comes to your tires, there are a variety of services we offer. We can handle tire rotation, wheel alignment, tire pressure issues, and much more. If you need new Volvo tires or want a new pair of performance or weather-specific tires, we can help with that too. Get the best for your vehicle with our tire service.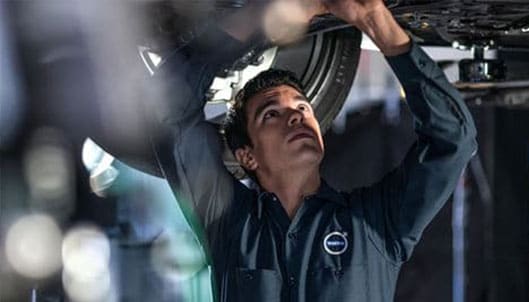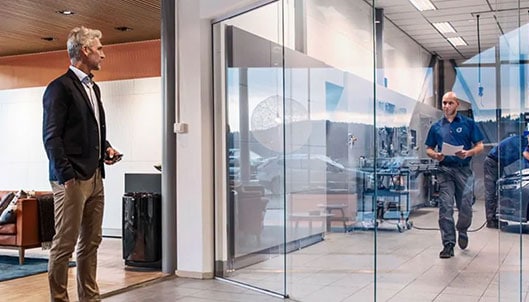 Brake Service & Battery Service Near Louisville
It's no secret that your brakes are one of the most important safety components of your vehicle. Did you know there are hundreds of tiny elements that make up your braking system? If you notice any squealing coming from your brakes or issues stopping, bring your vehicle to us for brake service. We will check all of your parts and see what is going on.
For your battery, we provide full battery service to help you understand its diagnostics. With so many computers, lights, and exciting technology in your Volvo vehicle, it is important to make sure your battery is running well. If you need a new battery, we have the top brands here available for you to purchase.
Service by Volvo Cars: The Best For Your Vehicle
You made a choice to get yourself a luxury vehicle when you purchased your Volvo car. Give your machine service by Volvo Cars to keep her running smoothly and efficiently. Whether you need help with one of the services listed above or you need other repairs, our team is here to help. Call us to let us know what you need, and we will set up an appointment. Our Volvo service center is here to make car maintenance easy. We hope to see you soon!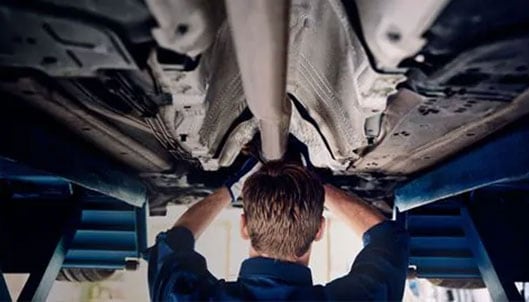 Our Auto Repair services near Louisville, KY:
Your privacy is important to us.
Quantrell Volvo takes your privacy seriously and does not rent or sell your personal information to third parties without your consent. Read our privacy policy.
Hours
Monday

8:00AM-6:00PM

Tuesday

8:00AM-6:00PM

Wednesday

8:00AM-6:00PM

Thursday

8:00AM-6:00PM

Friday

8:00AM-6:00PM

Saturday

8:00AM-3:00PM

Sunday

Closed
Make an Inquiry