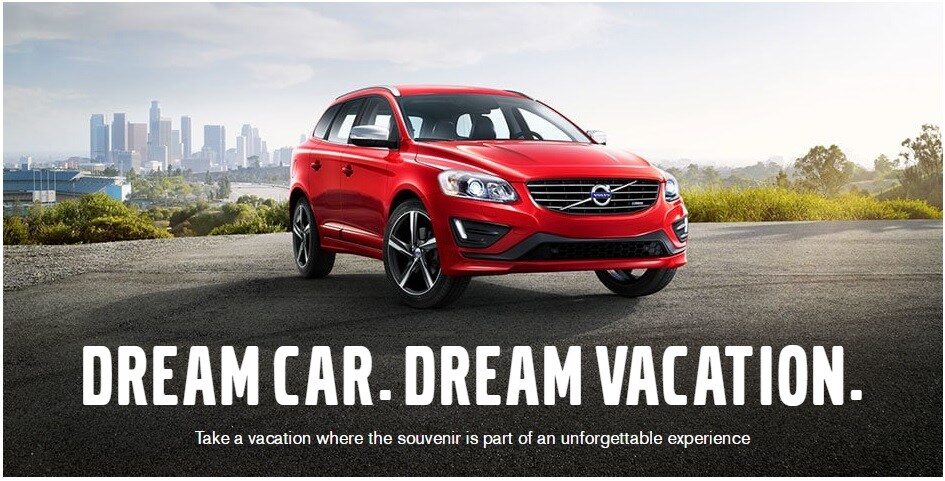 GO ON THE ADVENTURE OF A LIFETIME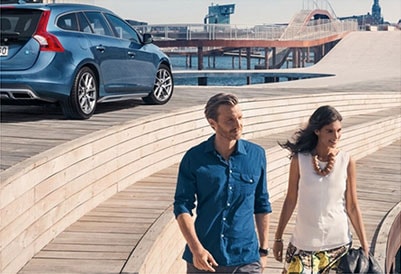 Purchase a Volvo, get
a vacation
Purchase any new Volvo within the Volvo Overseas Delivery Program and you'll discover a truly unique way to buy a car, as well as a truly incredible way to discover Europe.
What's Included?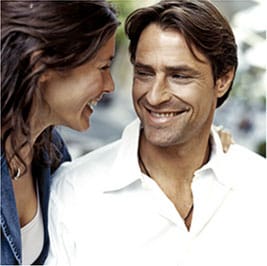 Two round-trip tickets to Scandinavia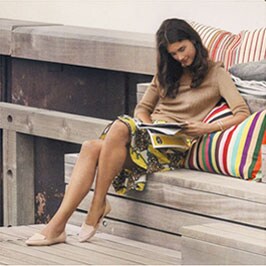 First-class hotel (1 night) in Gothenburg, Sweden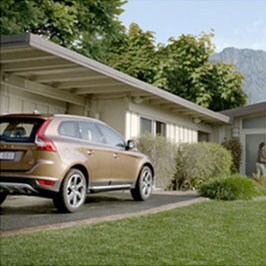 Home shipment services to your U.S. Volvo dealer
HOW DOES OVERSEAS DELIVERY WORK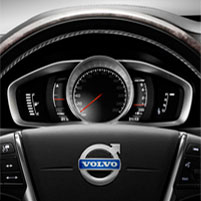 Step 1
Order the Volvo of your dreams from your local Volvo showroom.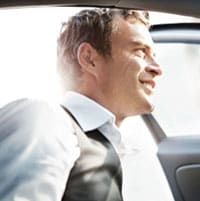 Step 2
Pick up your new Volvo at the Gothenburg Factory Delivery Center in Sweden or any official delivery location in Europe.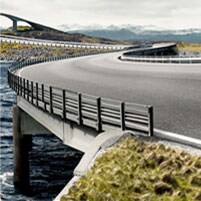 Step 3
Test-drive your Volvo on the roads of Sweden. Choose one of our specially curated tours or venture out on your own, anywhere in Europe.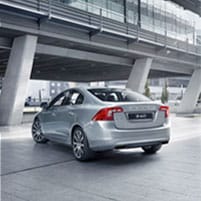 Step 4
Drop off your new Volvo back in Gothenburg or any official drop-off location in Europe. Then sit back and relax, we'll take care of all paperwork, including import duties and excise taxes, before shipping your new Volvo home to your local Volvo dealer.
AN AWARD WINNING OVERSEAS EXPERIENCE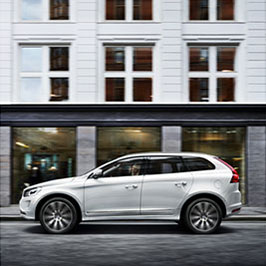 Arrival
Upon landing in Gothenburg, Sweden, we'll be there to pick you up and drive you to your hotel. We'll pick you up the following morning to drive you to the Volvo Factory Delivery Center (FDC) where your new Volvo awaits.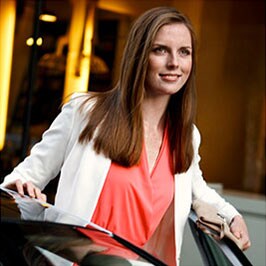 Check-in
You'll soon feel at home as our English-speaking staff welcomes you to the FDC and gives you time to relax in the exclusive state-of-the-art facilities.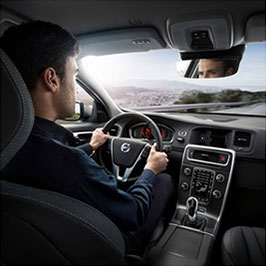 Delivery
You'll get to know your new Volvo and all its exciting features with the help of our specially trained staff.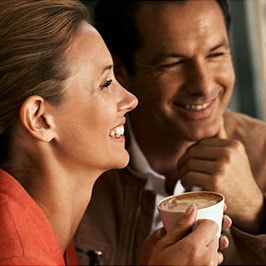 Lunch
Meeting your new Volvo will surely build up an appetite. Have a seat at the FDC restaurant and experience the wonder of our Swedish culture with lunch and fika.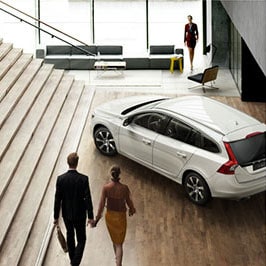 Factory tour
You'll see where your new Volvo came to life and discover what makes it so unique at the Volvo Cars Brand Experience Center.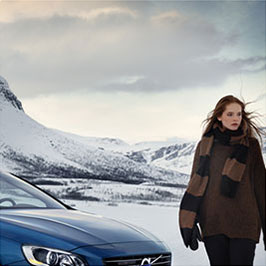 Adventure begins
In the afternoon, it'll be time for you to get to know your new Volvo one on one. Turn the key, hit the road and begin a new adventure in the birthplace of your new Volvo.
The Volvo Overseas Delivery Program is an incredible way to get a free trip to Europe, save money on the price of your Volvo vehicle, and make the most of car delivery services. Yup. You read that right. Our Volvo dealer near Louisville is proud to offer the Volvo European delivery program, giving drivers an incredibly unique way to buy a car.
The Volvo Overseas Delivery Program comes with two round-trip tickets to Scandinavia, a one-night stay in a first-class hotel in Gothenburg, Sweden, and free overseas shipping of your vehicle directly to our dealership near Louisville. Seem too good to be true? The overseas delivery reviews are incredible, and the program has won several awards! Read on to learn more about this incredible program.
What Is the Itinerary?
When you arrive in Gothenburg, Sweden, you will be picked up and driven to your hotel. The next day, you will be driven to the Volvo Factory Delivery Center (FDC), where you get to see your brand-new Volvo vehicle for the first time in person. The FDC staff will introduce you to your new sedan, wagon, or SUV and make sure you fully understand all of its exciting features. Then, you will enjoy lunch in our Swedish-inspired FDC restaurant, followed by a factory tour.
From there, it is time to start your adventure! You get to hit the road in your Volvo vehicle and drive it around Sweden or anywhere else in Europe. You can return it to Gothenburg or take it to any official European drop-off location. From there, you enjoy your trip, come home, and pick up your vehicle from us!
How Do I Sign Up?
You start by coming to our dealership near Louisville. From there, you will pick the Volvo vehicle you want. You will let us know what model, trim, features, and if you want to add things like Care by Volvo insurance. After that, we will set you up with your flights and get you ready for your trip.
From there, you follow the above itinerary! You get to travel Europe in your own car without having to worry about rental car fees. We include 15 days of car insurance coverage and a temporary Swedish car registration with the Volvo Overseas Delivery Program.
After you drop your vehicle off at any approved location in Europe, the Volvo Cars team will take care of everything. We cover U.S. import duties, customs, taxes, port clearance, and more. The Volvo Overseas Delivery Program is all about giving you the experience of a lifetime. We will do the rest!
FAQs About the Volvo Overseas Delivery Program
How much is Volvo Overseas Delivery?
You may be surprised to know that this experience of a lifetime may actually cost less than buying a Volvo vehicle right here in the USA. It's possible to save on your vehicle and get to experience a trip out of it. Here is a breakdown of the top models (please contact us for the current pricing):
U.S. MSRP vs. European Delivery Price

Model

U.S. MSRP1
European Delivery Price1
Volvo XC60 SUV
$40,150
$35,388
Volvo XC90 SUV
$48,350
$42,449
Volvo V60 Wagon
$39,650
$34,928
Volvo V90 Wagon
$51,450
$44,755
Will Volvo fly you to Sweden to buy a car?
That's right! You will order the car at our dealership, then you will get two round-trip airline tickets to Sweden. You also get a hotel room and transportation to and from the factory and the airport. This is truly a stress-free and exciting experience that is made to give you a life-changing opportunity!
Why is European delivery cheaper?
The main reason is that cars sold through the Volvo Overseas Delivery Program do not come out of the dealer's allocation and selling incentives.
A Free Trip & An Amazing Car
Sounds like a win, win to us! This program is truly an incredible opportunity. We are also proud to say that Volvo Cars offers the best European delivery option among luxury vehicles. Other companies like BMW, Porsche, or Mercedes-Benz do not include round trip tickets, and some do not include a hotel stay!
If you have any more questions about the Volvo Overseas Delivery Program, please feel free to give us a call. We will be happy to answer any of your questions.
---
Make an Inquiry
* Indicates a required field
---
1Prices shown are Manufacturer's Suggested Retail Price (MSRP), Base Price or Starting At price and excludes destination fees, taxes, title, license, and registration and/or electronic filing fees, dealer fees.