Volvo Overseas Delivery: Take A Trip To Sweden Today!
Go on the Adventure of A Lifetime!
Request Info

Contact Us
Sweden is calling!
Explore the Overseas Delivery Program.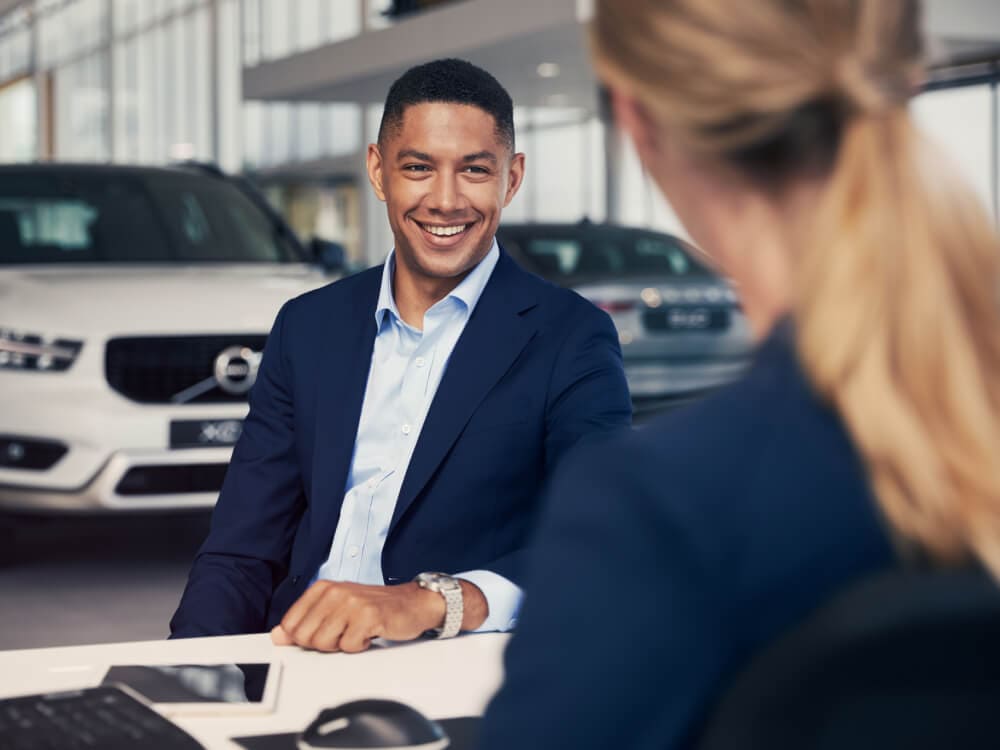 Purchase a Volvo, get a vacation
Purchase any new Volvo within the Volvo Overseas Delivery Program and you'll discover a truly unique way to buy a car, as well as a truly incredible way to discover Europe.
What's Included?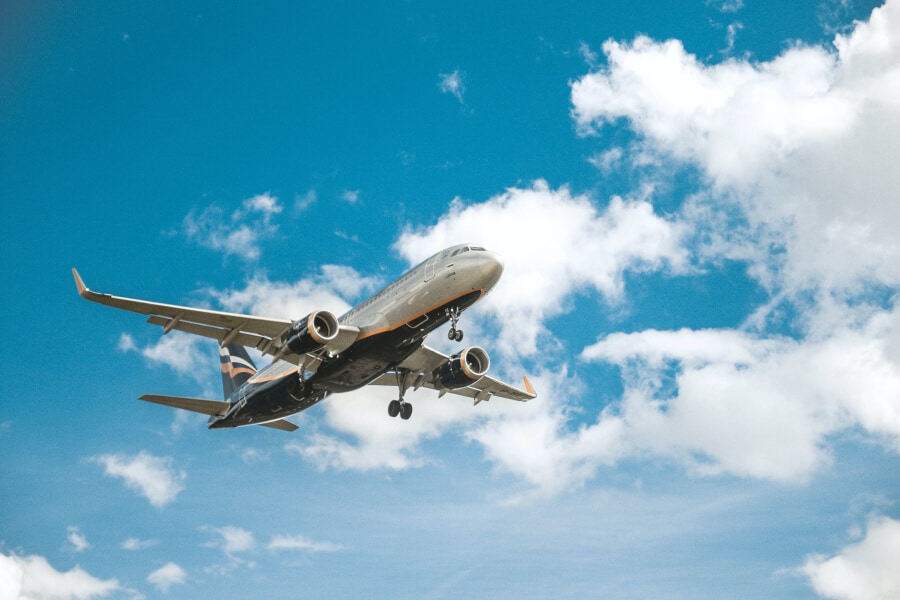 Two round-trip tickets to Scandinavia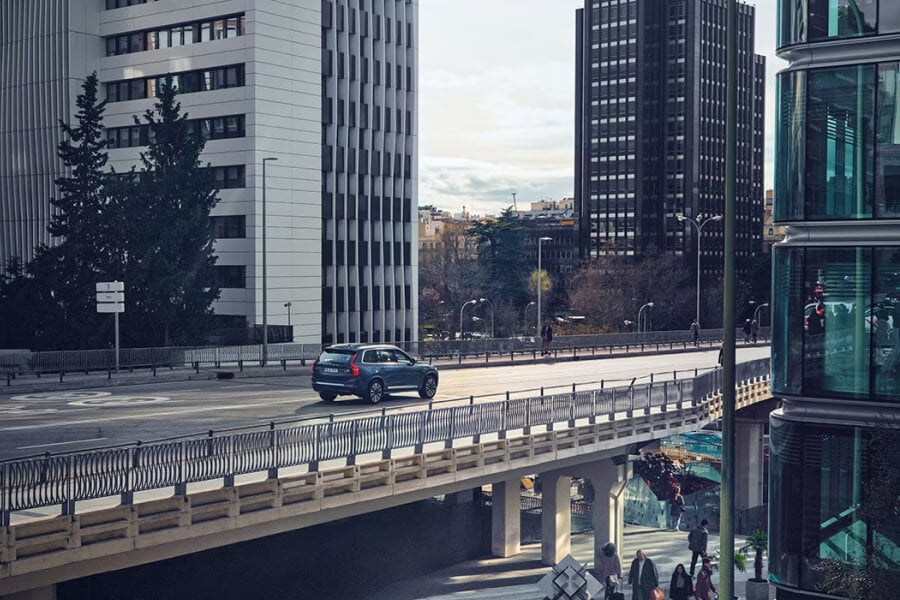 First-class hotel (1 night) in Gothenburg, Sweden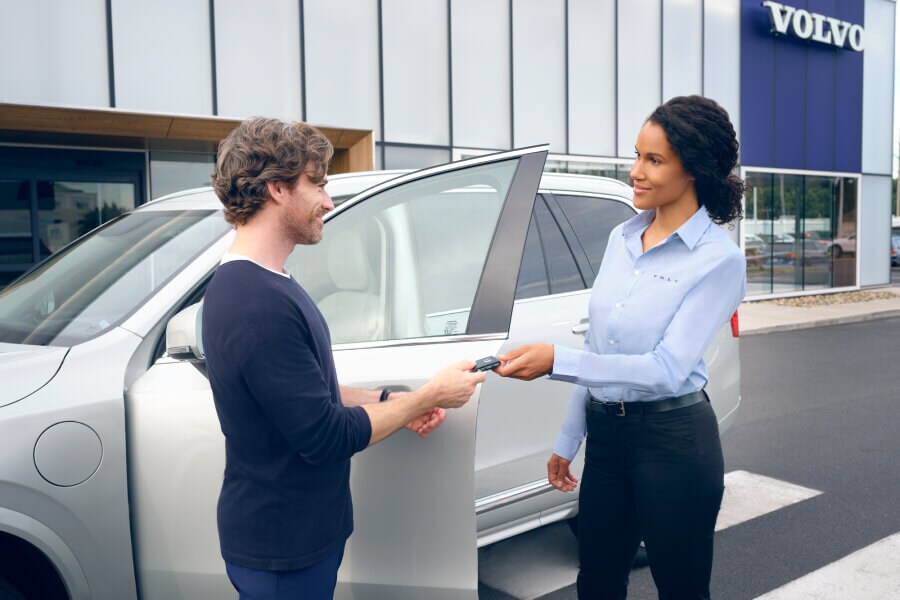 Home shipment services to your U.S. Volvo dealer
How Does Overseas Delivery Work?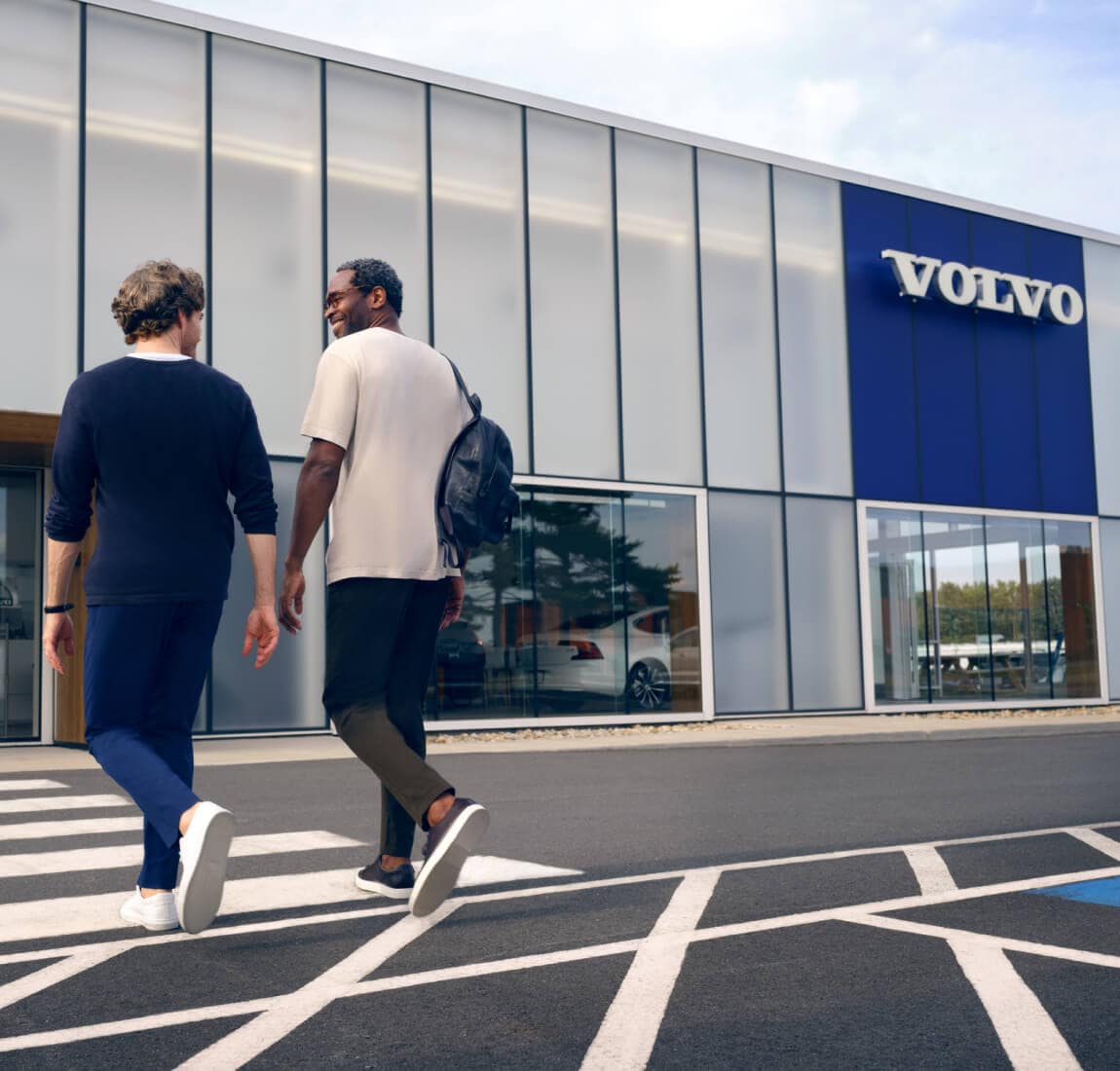 Step 1
Order the Volvo of your dreams from your local Volvo showroom.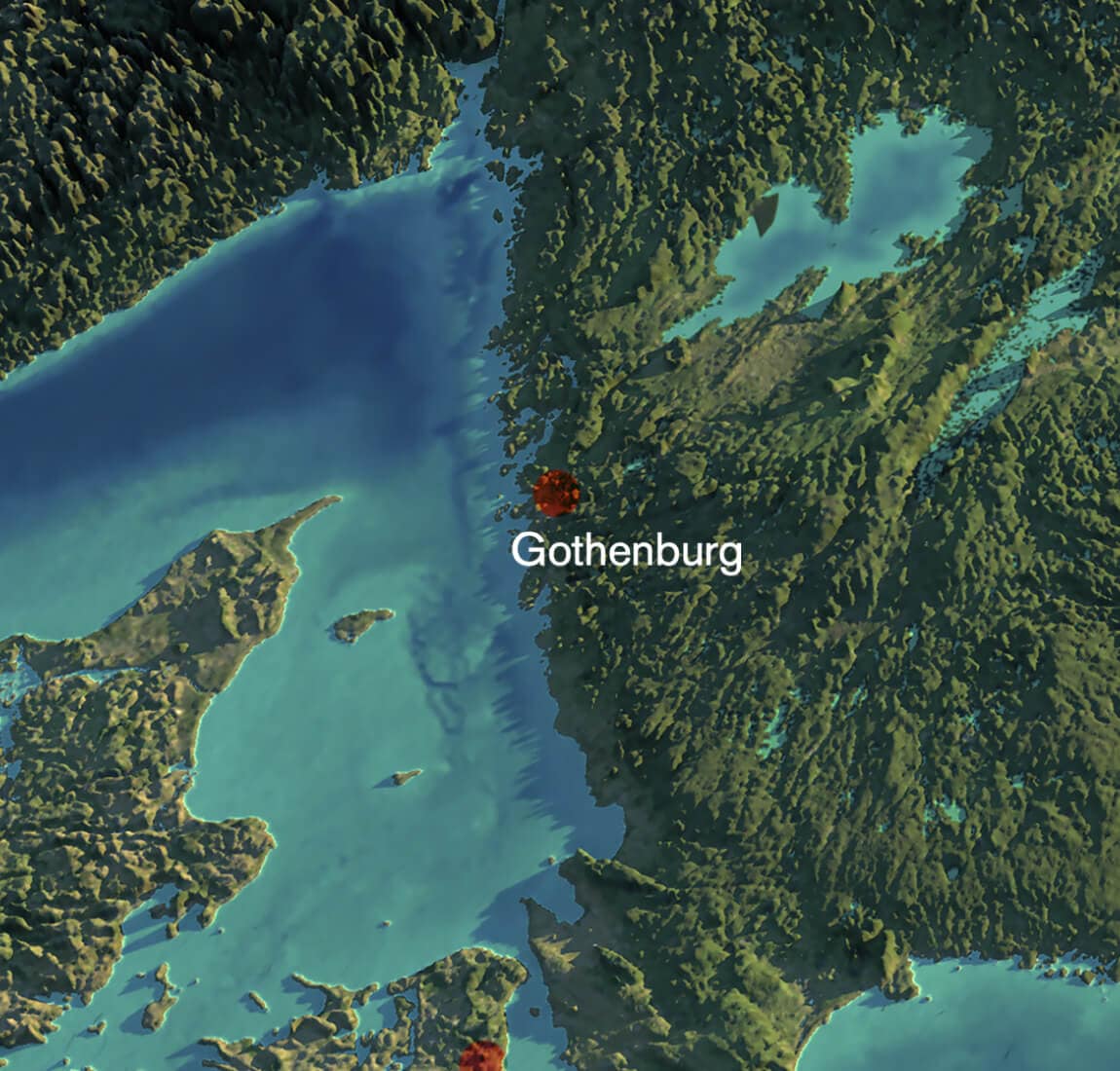 Step 2
Pick up your new Volvo at the Gothenburg Factory Delivery Center in Sweden or any official delivery location in Europe.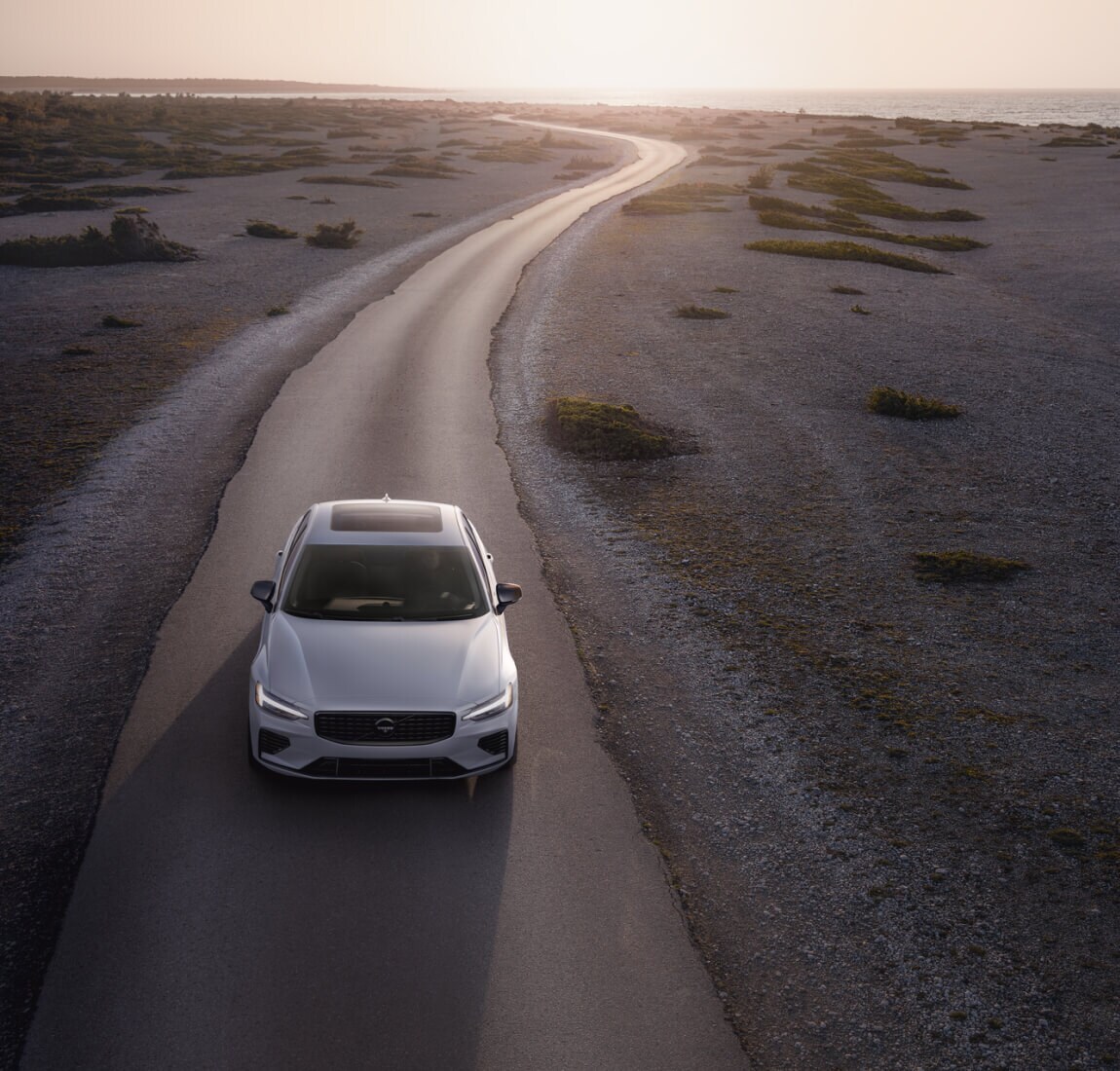 Step 3
Test-drive your Volvo on the roads of Sweden. Choose one of our specially curated tours or venture out on your own, anywhere in Europe.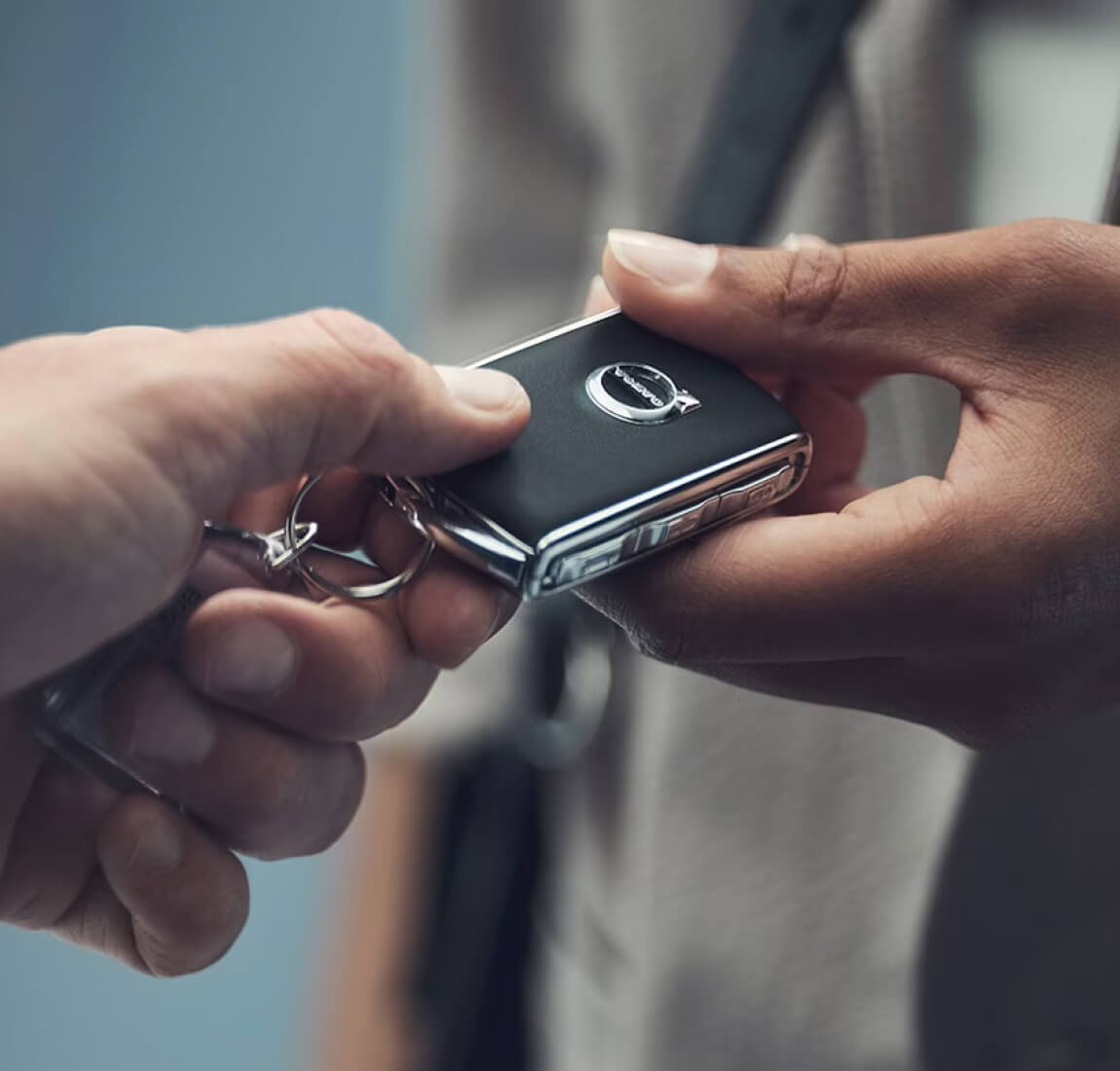 Step 4
Drop off your new Volvo back in Gothenburg or any official drop-off location in Europe. Then sit back and relax, we'll take care of all paperwork, including import duties and excise taxes, before shipping your new Volvo home to your local Volvo dealer.
An Award-Winning Overseas Experience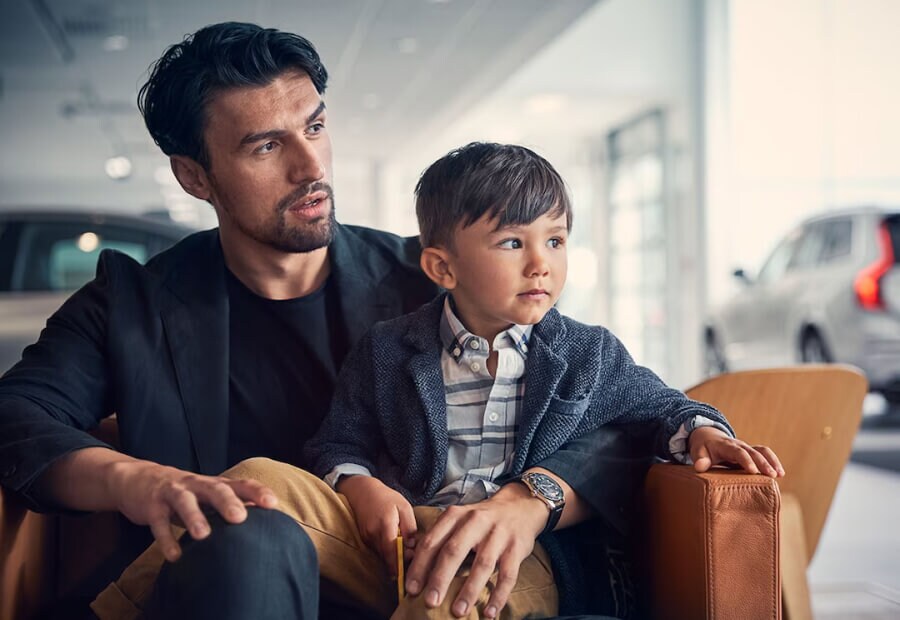 Arrival
Upon landing in Gothenburg, Sweden, we'll be there to pick you up and drive you to your hotel. We'll pick you up the following morning to drive you to the Volvo Factory Delivery Center (FDC) where your new Volvo awaits.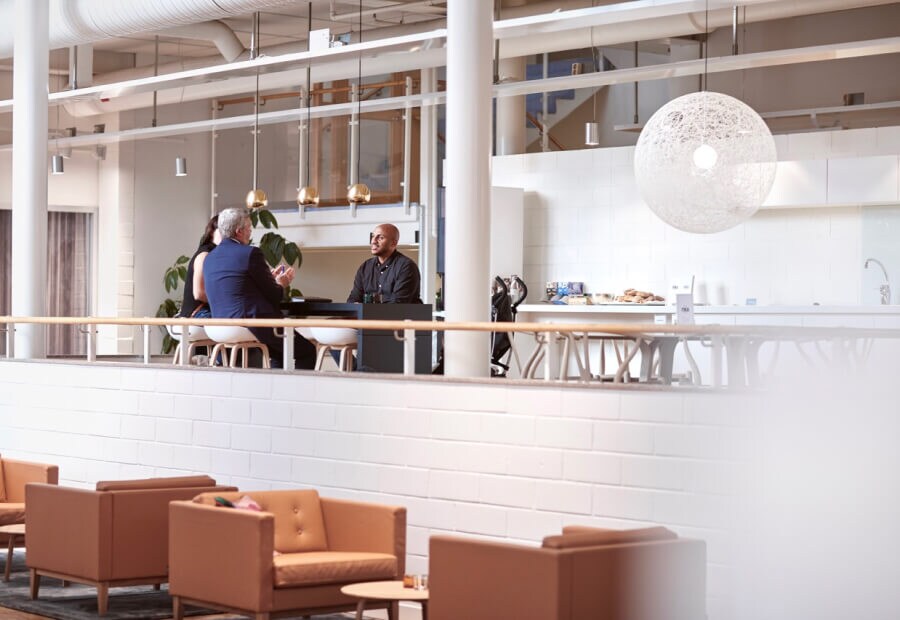 Check-in
You'll soon feel at home as our English-speaking staff welcomes you to the FDC and gives you time to relax in the exclusive state-of-the-art facilities.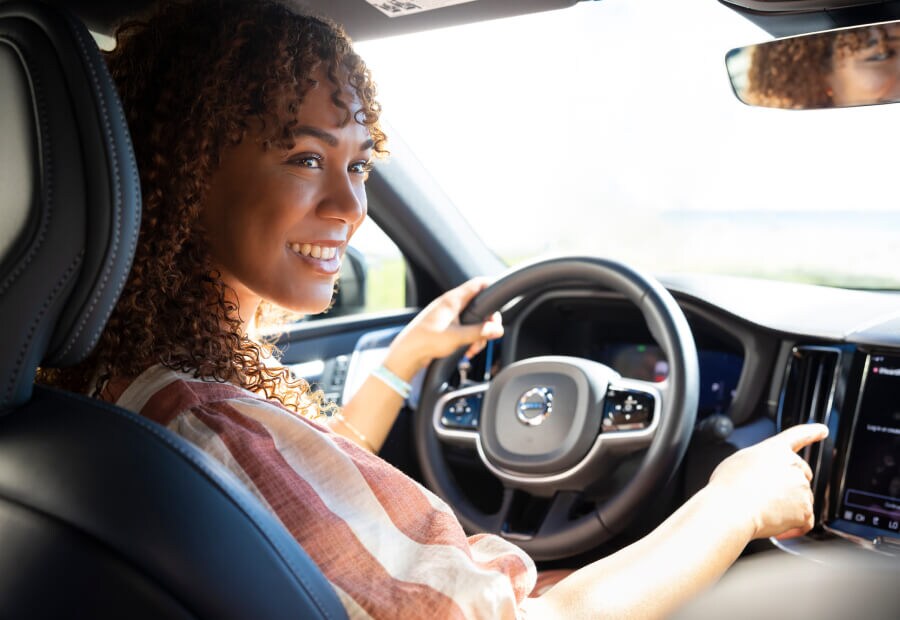 Delivery
You'll get to know your new Volvo and all its exciting features with the help of our specially trained staff.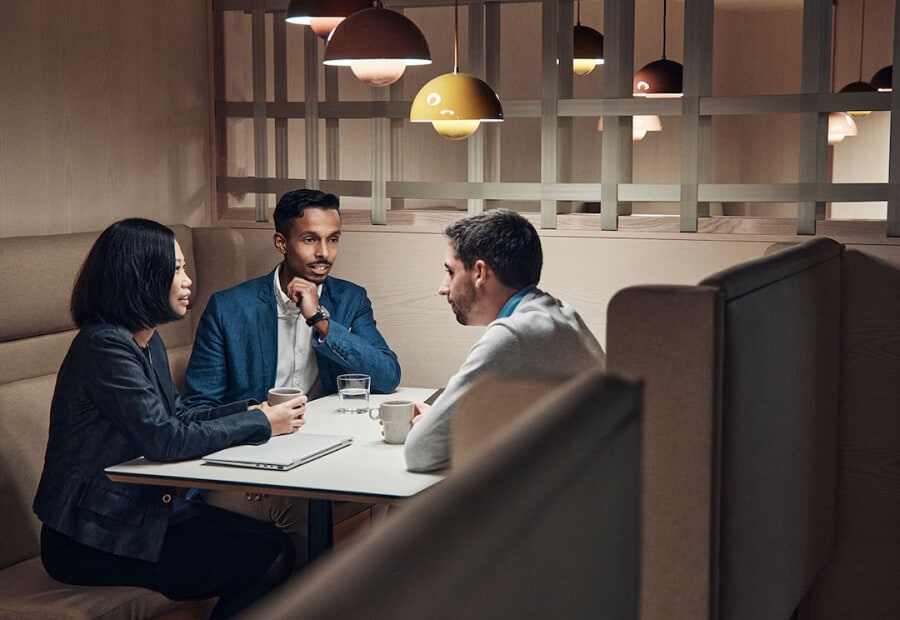 Lunch
Meeting your new Volvo will surely build up an appetite. Have a seat at the FDC restaurant and experience the wonder of our Swedish culture with lunch and fika.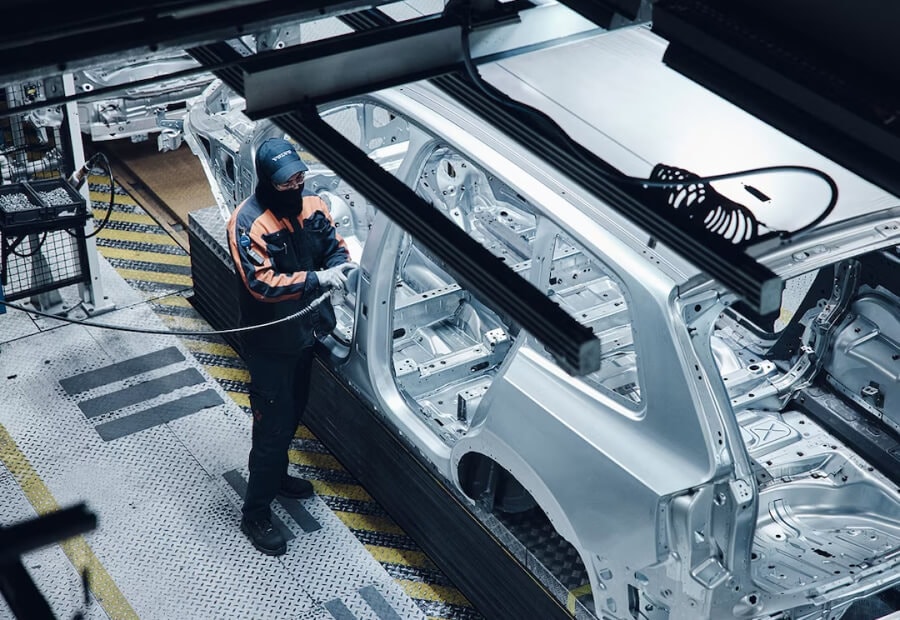 Factory Tour
You'll see where your new Volvo came to life and discover what makes it so unique at the Volvo Cars Brand Experience Center.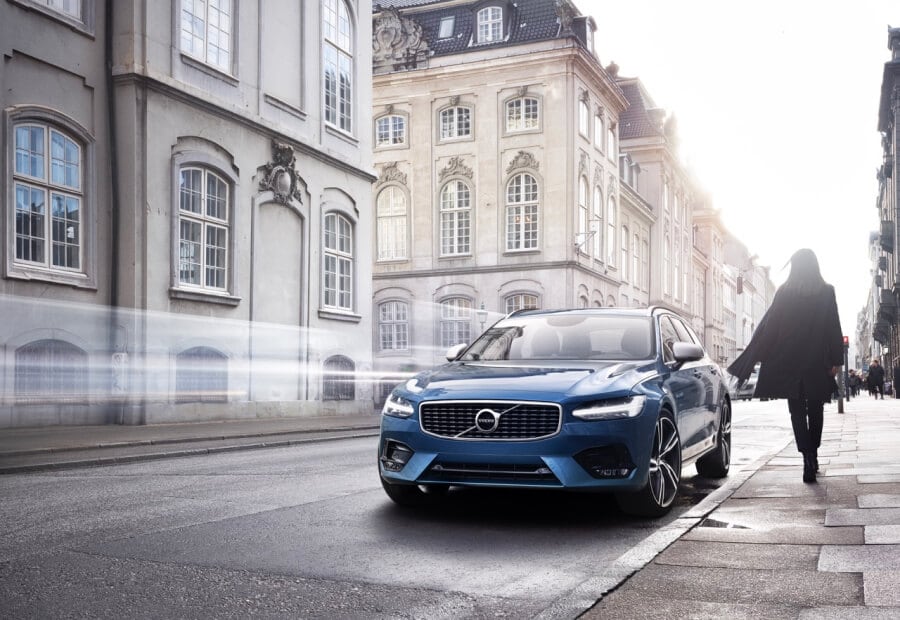 Adventure Begins
In the afternoon, it'll be time for you to get to know your new Volvo one on one. Turn the key, hit the road and begin a new adventure in the birthplace of your new Volvo.
See what awaits.
Your refined adventure begins in Gothenburg.
The Volvo Overseas Delivery goes beyond being something special. It's a memory you'll cherish forever, making every moment inside your new Volvo vehicle a truly personal experience. After all, we're talking about a complimentary full vacation in Gothenburg, Sweden, with premium accommodations. It's also a trip that begins with you picking up your new Volvo vehicle from the factory and driving it throughout your stay.
There's no catch involved. But if you're wondering why Volvo Overseas Delivery isn't something every new Volvo owner does, you'll be pleased to know that it's because not all Volvo dealerships are authorized delivery points for this program. We are, though, and the Quantrell Volvo Cars team would be thrilled to help you sign up for the program. Learn more below, and contact us to get started.
Is Volvo Overseas Delivery Real? How Can You Sign Up?
We often hear our customers ask, "Is Volvo Overseas Delivery real?" We know that it seems too good to be true, but Volvo Overseas Delivery is a genuine program that has been treating Volvo owners to a great vacation for years. As for how you can sign up, all you have to do is contact us.
When you do, we'll walk you through the details of this program and help you submit your custom factory order - a necessary part of overseas delivery programs. You'll get to build your ideal Volvo model to your specifications; our team can help you find the best configurations and options for your lifestyle.
That alone makes taking delivery a special experience. But once you place your deposit, the really special part begins.
A Look at Your Upcoming Volvo Sweden Trip
So you've placed your factory order and signed up for the Volvo Overseas Delivery program. What next? A Volvo Overseas Travel Concierge will be in touch to help you design your trip itinerary and book your complimentary travel package1.
Just like your Volvo vehicle, the Volvo European delivery experience is a luxurious one defined by premium accommodations. You'll be provided with two round-trip tickets to Gothenburg, Sweden. Your flight will be in a premium cabin class on one of the brand's partner airlines, and priority boarding and security access are included.
You won't have to worry about hotels in Gothenburg, as the Volvo Overseas Delivery program includes two nights and one dinner in a hotel located in the bustling city center2. Once settled, you'll get to head over to the Factory Delivery Experience Center, take VIP delivery of your brand-new vehicle, then drive it back to the hotel or another European destination of your choosing.
It'll be the exact vehicle you ordered at our Volvo dealer in Lexington, KY. With the provided temporary European registration and insurance, you'll get to drive your car from the factory to anywhere you please in Europe. Enjoy exploring European roads in your new car for up to six months,3 and when you're ready to head home, return it to the Volvo factory or an authorized drop-off location.4
Your new Volvo vehicle will then be shipped to our dealership for no extra cost.4 Count down the days, and then pick up your new Volvo vehicle in Lexington, KY. It really is that easy.
Book Your Volvo Overseas Delivery at Quantrell Volvo Cars
The Volvo Overseas Delivery program is one of the many exceptional ways that Volvo Cars goes above and beyond for their customers. From Care by Volvo to the vehicle itself, the ownership experience is defined by thoughtful touches that take your satisfaction further. Learn more about this program or any of our new vehicles today by contacting the Quantrell Volvo Cars team.
FAQs About the Volvo Overseas Delivery Program
Will Volvo Cars fly you to Sweden to buy a car?
That's right! You will order the car at our dealership, then you will get two round-trip airline tickets to Sweden. You also get a hotel room and transportation to and from the factory and the airport. This is truly a stress-free and exciting experience that is made to give you a life-changing opportunity!
Why is European delivery cheaper?
The main reason is that cars sold through the Volvo Overseas Delivery Program do not come out of the dealer's allocation and selling incentives.
Contact Us Today
* Indicates a required field
---
1Volvo is only responsible for the core travel package, anything outside this package, including additional travel and activities will be between the customer and our travel agency.
22 Night hotel stay only eligible with model year 2023 order placed after August 5th, 2022.
3Tourist vehicles must be exported from EU within 6 months from their delivery date – provided the exportation is made in Sweden. Drop off locations in Sweden are covered for 6 months. For vehicles dropped off outside Scandinavia, an export declaration in connection to the new vehicle delivery is required. The vehicle must then leave Europe within 90 days from the delivery date – this reduces your use of the car to 2 months in Europe. If you fail to drop off your vehicle for home shipment within the 2-6 months' timeframe, Volvo Cars will be required to disclose your personal information (including your SSN) to the Swedish tax authority. You will also be responsible for payment of Swedish VAT and other applicable cost and taxes, in addition to possible penalties in Europe. The VAT is 25% of the car purchase price.
4Vehicles dropped at locations other than Gothenburg will incur an additional fee. Please refer to the Volvo Home Shipment Program page for a full list of available locations and pricing. US destination charge still applies.