Order New Volvo Today
The wide-ranging palette of 2023 Volvo colors is dynamic and engaging, offering choices of all sorts. You'll be able to find a shade that speaks to you among the many options provided by Volvo Cars. Grey hues and darker colors are perfect for drivers who prefer to slide by under the radar, while eye-popping shades of red and white are great for those who like to be noticed. No matter your preferences, there is a shade among the 2023 Volvo colors for you.
2023 Volvo XC60 Colors
The 2023 Volvo XC60 is a powerful and stylish two-row luxury SUV that pairs performance and comfort in one sleek package. This vehicle gets excellent gas mileage from its mild-hybrid and plug-in hybrid powertrain options. The cabin is spacious and replete with creature comforts. The new Volvo XC60 is available in nine different colors. These options are:
Crystal White
Onyx Black
Denim Blue
Fusion Red
Thunder Grey
Platinum Grey
Silver Dawn
Bright Dusk
Black Stone
These color options run the gamut from classic shades such as black and white to eye-catching choices such as Fusion Red. Fusion Red may be the right choice if you enjoy standing out of the crowd: it's bold, dynamic, and looks great on the road and in the driveway. Other drivers may prefer something like Black Stone: the elegant sheen on this paint job is gorgeous, but it doesn't draw too much attention. Either way, the 2023 Volvo colors include a choice you will enjoy.
We are thrilled to offer the 2023 Volvo XC60 for sale to drivers in our area. This bold vehicle can serve you well as a daily driver or as a weekend adventuring machine. Reach out to our knowledgeable staff today and schedule your Volvo test drive.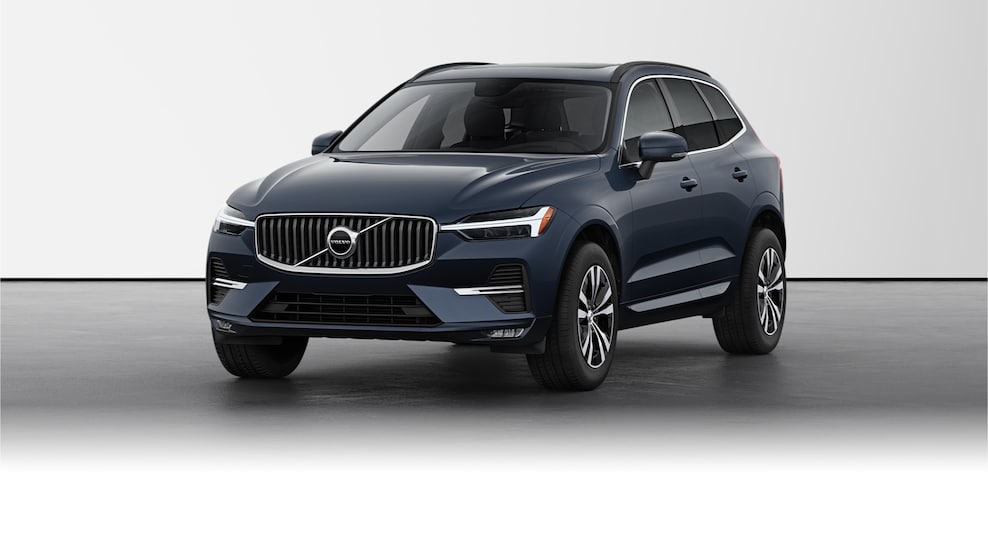 2023 Volvo XC90 Colors
The new Volvo XC90 is a three-row luxury SUV that makes a great family vehicle. You can purchase it with a mild-hybrid powertrain or a more fuel-efficient and powerful plug-in hybrid configuration. No matter which options you select, this SUV is comfortable and well-equipped; it even boasts standard heated front seats. The 2023 Volvo XC90 is available in seven colors:
Crystal White
Onyx Black
Denim Blue
Thunder Grey
Platinum Grey
Silver Dawn
Bright Dusk
The Crystal White and Silver Dawn shades are bright choices that suit some folks very well. On the other end of the spectrum, Thunder Grey and Onyx Black offer stealthier options. No matter your preferences, there is a 2023 Volvo XC90 for you with a paint job picked from the lovely lineup of 2023 Volvo colors.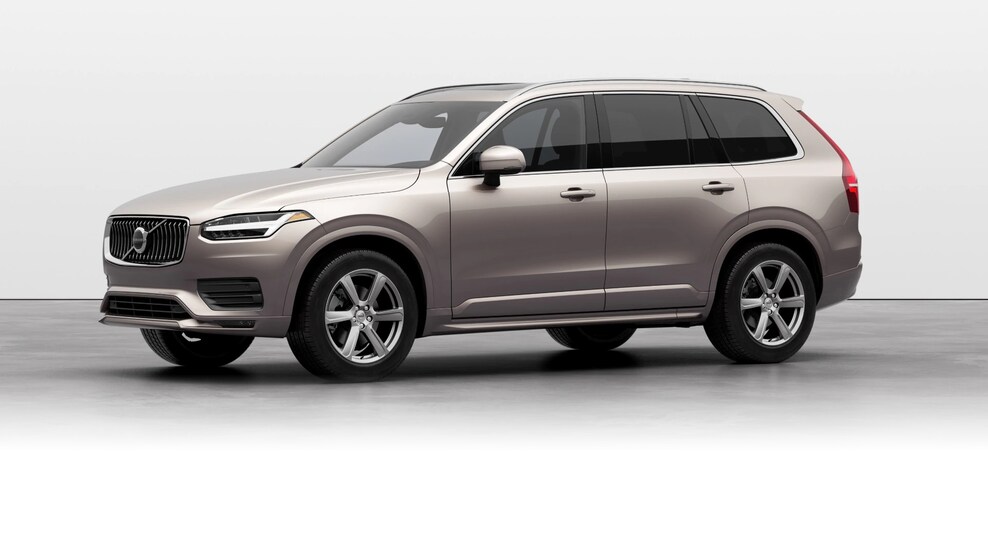 2023 Volvo S60 Colors
The new Volvo S60 is a dynamic compact executive sedan that blends maneuverability, fuel economy, comfort, and power. It has a refined and elegant appearance but can keep up with sporty cars on the highway. Its hybrid powertrains offer incredible performance and gas mileage ratings that can help you save money at the pump. This sleek car is available in eight colors:
Crystal White
Black Stone
Denim Blue
Fusion Red
Thunder Grey
Platinum Grey
Silver Dawn
Bright Dusk
The Volvo S60 color options offer the same versatility as the other vehicles we discussed. The Denim Blue paint job is elegant and smooth, lending your vehicle a relaxing character. On the other hand, Bright Dusk offers a pop of bronze color with grey undertones, making it a great middle-of-the-road option. Black Stone is still perfect for folks who prefer to travel unseen.
In addition to the three vehicles discussed above, we offer a wide variety of new Volvo cars for sale in the many different 2023 Volvo colors and used vehicles of many makes and models. Our friendly staff is always happy to assist you if you have any questions about the Volvo color codes or anything else in the automotive wheelhouse. Visit your friendly local Volvo dealer in Lexington, KY, today.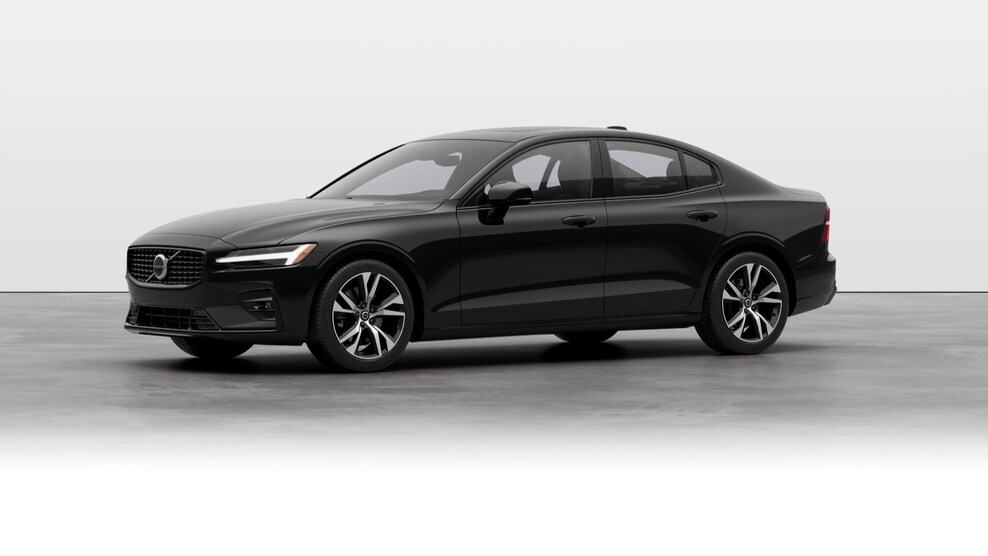 FAQ
What are the Volvo colors?
There is a wide array of colors in the Volvo paint job lineup. They range from subdued tones like Thunder Grey to bright eye-catchers like Fusion Red. Fans of the classics will enjoy Crystal White, Onyx Black, and Black Stone, while drivers with more modern tastes may prefer options like Bright Dusk or Silver Dawn. There is a Volvo paint color out there for everyone.
What color is Volvo Bright Dusk?
Bright Dusk is also referred to as Jupiter. It comprises a grey undertone and a metallic top layer; it has a bronze color when this mix is completed. This paint job is great for folks who like to have a unique vehicle, as this color is not found on vehicles from many other manufacturers, while still not drawing too much attention to themselves.
---
Make an Inquiry
* Indicates a required field