Volvo Accessories: Rook Racks, Tow Hitch, Floor Mats & More
Your Volvo. Your Style.
Your Volvo is personal to you. Make it your own with parts and accessories designed for your vehicle.
Choose your Volvo:
Explore accessories crafted for your specific vehicle. Whatever your need. Wherever you're headed.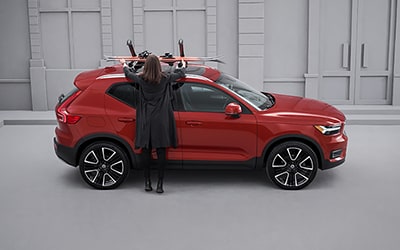 XC40
Personalize your driving experience with accessories that best suit your needs.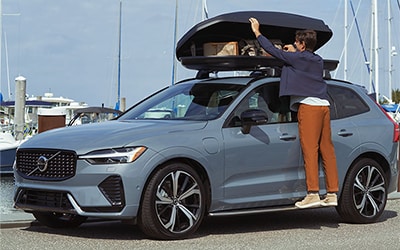 XC60
We thought of everything. Including how to get even more out of your XC60.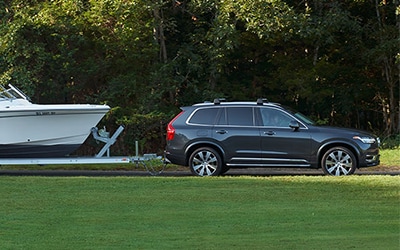 XC90
Just because it's the pinnacle of SUV luxury doesn't mean you can't make it yours.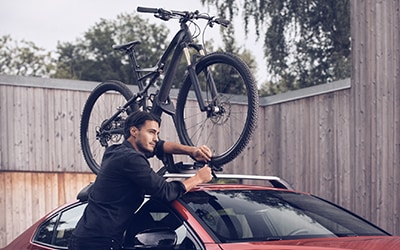 S60
More standard features doesn't mean there isn't something else you can add.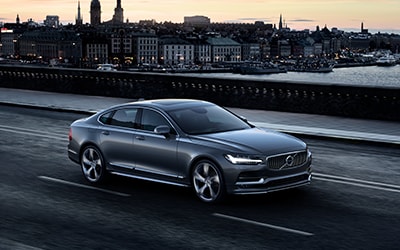 S90
Standard features are only the beginning. Customize the S90 your way.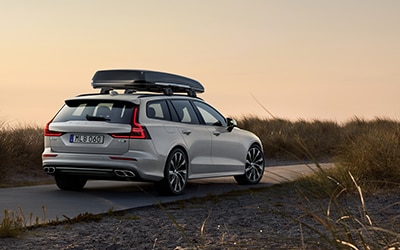 V60
Your customization journey starts here. With no end to the possibilities.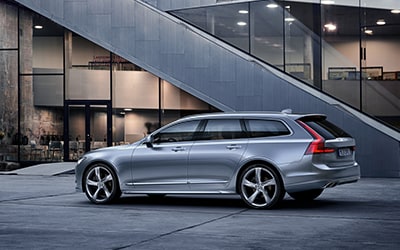 V90
Enhance what came standard with a complete selection of V90 accessories.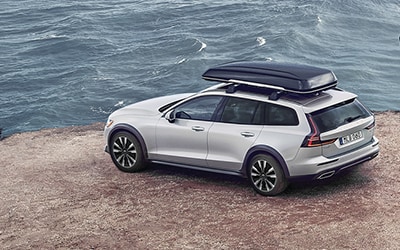 V60 Cross Country
Make it your own with the Cross Country accessories that speak to you.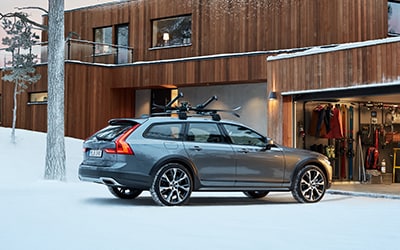 V90 Cross Country
Why stop at standard? Go the extra mile by customizing your Cross Country.
Enhance the performance of your car.
There is always a next level. Polestar Engineered Software Optimization is all about progress and advancement - it is in our DNA. To embrace the new and make it even better. Crucial performance areas have been optimized to provide a faster response, with a more precise and balanced driving experience. This results in a car that responds quickly and predictably, which is important for those who engage in active driving. When we optimize Volvo cars, the benefit for our customers is simple: we take their driving experience to the next level - and beyond. This software upgrade is available through your local retailer upon request.
Learn more
Pet safety is equally important.
A loose dog in the vehicle is unsafe for both the animal and other passengers. That's why we design all our pet accessories to help keep furry friends safely restrained and secure on the road.
Volvo is a way of life.
A Volvo is more than a car. It's a lifestyle. Discover a collection of stylish utility and purposeful luxury curated by Volvo, to further express your passion and drive.
Shop Lifestyle
Volvo accessories are designed to seamlessly fit your lifestyle and your vehicle with the utmost precision and quality. Whether back-to-back camping trips occupy your schedule, you're interested in enhanced communication capabilities, or a more luxurious touch is what you seek, our Volvo accessories catalog has something for you. Browse online today, order what you want with a click, and contact our service center in Lexington, KY, for convenient accessory installation.
Why Choose Genuine Volvo Accessories?
Aftermarket accessories are typically designed to fit a wide range of makes and models. A lot of guesswork can be involved when creating something that can work for so many different vehicles. This one-size-fits-all mentality is not the case with genuine Volvo accessories.
A genuine Volvo accessory is designed from the ground up around your vehicle. Designers of these accessories often have full access to the original vehicle blueprints, achieving that seamless fit and enhancing your ride's sleek style in the process. More importantly, genuine Volvo accessories are held to quality standards in line with the factory that built your Volvo vehicle.
Volvo accessories also go further with exclusive benefits.
Benefits of a Genuine Volvo Roof Box
A genuine Volvo roof box is designed to flow with your Volvo vehicle's body lines, reducing the typical drop in efficiency and increase of wind noise that an aftermarket roof box presents. With options for integrated lights, unique box locks, and more, a Volvo roof box is a storage solution with a difference.
Benefits of a Genuine Volvo Tow Hitch
A genuine Volvo trailer hitch is custom-fitted for your vehicle, and more impressively, it can tuck in and out from under your vehicle's bumper with the push of a button. Choose a genuine Volvo folding tow hitch for towing capabilities that don't impede your Volvo SUV's sleekly styled looks.
Benefits of Genuine Volvo Floor Mats
As most drivers know, the typical rubber floor mat can look, smell, and fit awkwardly. Volvo floor mats use a rubber-like plastic to avoid that smell and look, plus the raised edges achieve a perfect fit for extra protection. You can also choose tufted fabric mats to maintain the original look of your vehicle's upholstery while protecting it.
Get Inspired: Ideas for Choosing Volvo Accessories
There's a broad selection of Volvo accessories at our Volvo dealer in Lexington. To give you a taste, here are some lifestyle-coordinating options for customizing Volvo SUVs.
Volvo XC40 Accessories
Going on a road trip for your next vacation? Add the Exterior Styling Kit to make an impression, then add 17 cubic feet of extra storage space with an Odin 1750 roof box. The Volvo XC40 accessories catalog will keep your pets safe with a specially designed dog harness.
Volvo XC60 Accessories
Teaching your kids about the joys of mountain biking? Fit all your family's bikes on the SUV with a hitch-mounted bike carrier, get a folding tow hitch to mount it up, and add mud flaps to keep your paint clean as you reach the trailhead. Volvo XC60 accessories like a child seat kick guard will let your young ones be young ones along the way, and a Volvo first aid kit will help you deal with minor issues you might encounter along the local hiking trails.
Volvo XC90 Accessories
Want to take interior luxury further? Volvo XC90 accessories can do precisely that. Add a color-coordinated headrest comfort pillow made with Nubuck, wool, or leather, cap it with a premium neck pillow, and add premium padded booster-seat upholstery for your younger passengers. You're ready for extra-stylish shopping trips with a premium folding bag holder, an eyeglass holder with oil-dampened springs, and an illuminated tailgate scuff plate.
Shop Volvo Accessories at Quantrell Volvo Cars
Find your perfect Volvo accessories today. Shop our online catalog to see all your premium options, order at your leisure, and once your chosen accessories arrive, swing by Quantrell Volvo Cars to get them set up with quick, trustworthy installation.