Volvo Running Boards: Shop Volvo Accessories In Lexington, KY

Order Volvo Running Boards
It's a good feeling to get your beautiful Volvo vehicle outfitted with the best accessories, and Volvo running boards are a particularly wise choice. Each model year will have various running boards available, although you'll find the most options with the 2024 Volvo XC90. Here's a closer look at these smart accessories.
What Are Volvo Running Boards?
A common question we get is, "What are Volvo running boards?" These are a sophisticated addition to your Volvo, making it easier to enter and exit your vehicle. This board rests under the doors and allows extra stepping space to help avoid tripping or falling. Drivers with small children will experience enhanced comfort, knowing they can navigate in and out of the vehicle by stepping onto the Volvo running board.
---
Volvo XC90 Running Boards
The 2024 Volvo XC90 has 22 options for running boards, more than the XC60 and XC40. Each running board comes in different colors and can hold up to 661 pounds. Check out the rubber anti-slip material on Volvo XC90 running boards for the utmost safety and comfort.
Volvo XC60 & Volvo XC40 Running Boards
Volvo XC60 running boards help with entry and exit to the vehicle with anti-slip rubber coating and brushed stainless steel for a luxurious finish, just like the Volvo XC40 running boards do. Although there is only one option for Volvo running boards for the Volvo XC60 and Volvo XC40, they remain efficient and won't inhibit using a jack for basic maintenance. Neither the running boards for the Volvo XC60 nor Volvo XC40 offer illumination, but what they lack in lighting, they make up for by being lightweight yet durable. Each running board only adds about 22 pounds to your car's weight.
The Volvo XC40 running boards aren't suitable for the Volvo XC40 Recharge pure electric model, while the Volvo XC60 has no stipulation about its electric Volvo XC60 model.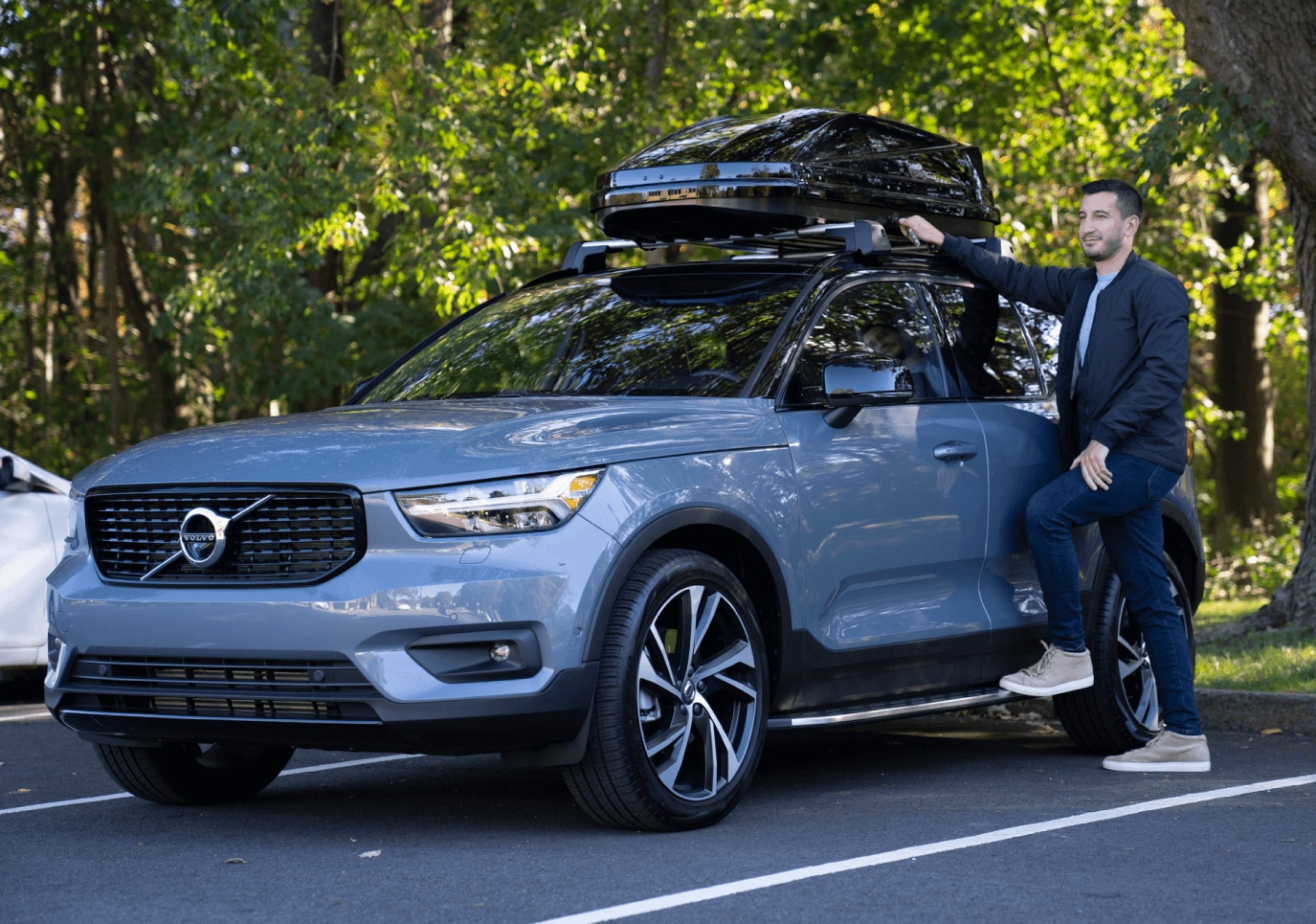 ---
Other Volvo Accessories
Our wide selection of accessories includes Volvo running boards, a luxurious Volvo trailer hitch for top-tier adventure, and more. While you're on our lot, consider snagging a Volvo roof box for enhanced storage and easier adventuring in your luxury SUV.
Some of the newest Volvo accessories you can expect from the upcoming 2024 Volvo XC90 include a pillow-topped headrest, snow chains, and a full-dirt cover for the load compartment. Other new accessory options available on the 2024 Volvo XC60 or Volvo XC40 may include:
Rooftop bicycle frame and brackets
Polestar performance optimization
21-inch five-V spoke black diamond cut rims
17-inch five-spoke rims in silver
Check with our specialists to see which of these accessories can be added to your Volvo SUV for an extra luxurious feel.
Check Out Volvo Accessories at Quantrell Volvo Cars
Stop by our location in Lexington, KY, to see how you can elevate the style of your Volvo SUV. Make us your Volvo dealer in Lexington, KY, to browse some of the best accessories, Volvo running board options, and top-tier Volvo service.